Our goal is simple: to find great talent, and help it reach new heights. Send in your music and open the door to the countless benefits the Knowles Talent Search has to offer. Sending music is a quick, simple, and secure process.
Please click on Submit now to upload your files and use our service. p>
About Mathew Knowles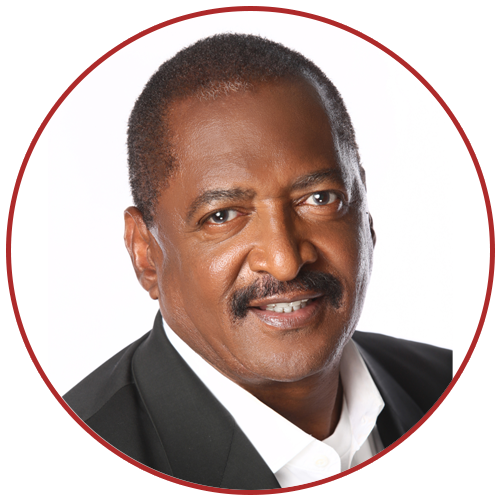 Mathew Knowles
Founder, president and CEO of Music World Entertainment, Inc. — one of the largest and most renowned music and entertainment corporations in the world with record sales exceeding 300 million — has achieved the heights of success in the music industry, film industry, education industry, and publications. Additionally, Mr. Knowles is the former manager of acts including Beyonce Knowles, Destiny's Child, Solange, and many other chart toppers. Mathew Knowles, Ph.D., is a Professor at Texas Southern University who recently received a Ph.D & M.B.A. Mathew Knowles & George Nivkor are partners on various music industry ventures.
Do you think you have what it takes to make it in the music business? Here's your chance to get your foot in the door. The Knowles Talent Search is looking for up and coming musicians that are ready to take their career to the next level. This can be your ticket to success!
Frequently Asked Questions
How much does it cost?
The price of submission is $25.

Why do I have to pay?
Every single song submitted to the search is reviewed by Mathew Knowles' handcrafted team of music professionals. Maintaining this team and providing them with the resources to properly review your tracks can be costly.
How are artists selected?
Once you submit your music, it goes right to the desks of the Tier 1 professional music reviewers. Your music will move to Tier 2, where a more selective faction of the Knowles' team will review your music. Mathew will then personally review those who are selected by Tier 3.
How soon will I find out if I have been selected?
You will be notified about your standing in regard to the first tier of review within two weeks of submission. If accepted for the next tier of review, you will be notified about the time frame.
What kind of talent/artists are you looking for?
The beauty of the Knowles Talent Search is that anyone can submit their talent. There are many categories of submission, but, you will be thoroughly reviewed by our team no matter what category you submit under.

What category of participant am I?
If you feel that you do not fit into the Artist, Producer, Songwriter, Independent Label, Multi-Talent, etc..., please feel free to select 'Other'. All submissions to 'Other' will be given equal and full consideration.
Who do I get a record deal with?
If selected, you will be offered a deal with Music World Entertainment, the home of Beyonce, Solange, Destiny's Child, and many more; however, we continually assess strategy and growth potential on an artist to artist basis. If you are selected, but are deemed to potentially have a better fit at another label, arrangements can be made.
What is needed for submission?
Depending on what category you are submitting under, you may need photos, videos, audio files, etc… or whatever you feel is the best medium through which you can demonstrate your talent.

Do I need to be a professional musician?
No. Being a professional could certainly help you, but we are not judging based on experience. We will be hand picking submissions based purely on talent and potential.
Our goal is simple: to find great talent, and help it reach new heights. Send in your music and open the door to the countless benefits the Knowles Talent Search has to offer. Sending music is a quick, simple, and secure process.
Please click on Submit now to upload your files and use our service. p>